I really enjoyed using the text rendering protocol to reflect on Harro's Cycle of Socialization. It made us continually revisit the text and our thoughts on it. Quite often when we're asked to reflect, it is the final step. Reading and reflecting on our sentence, phrase and word, and then again reflecting on how our thoughts changed once we heard others input was valuable.
I have to admit, however, that I wasn't a huge fan of using Flipgrid. I've heard of it a few times in the last couple years, but as it is not one of the approved apps at our school due to GDPR concerns, I've never actually used it before. First, some of the benefits that I see:
Allows connections to be made globally.
The interface is well made and streamlined (easy for students to access).
Gives students an alternative to sharing their thoughts in written form.
Some of the things I wasn't a fan of are:
It limits its users to sharing videos. I would prefer to use a tool like Padlet that gives more options for sharing.
The discussion is disjointed and there is limited back and forth. For the purpose of the text rendering protocol, it didn't provide for a conversation and cross talk about the article.
Quite a few of our students don't have permission for videos of them to be posted online.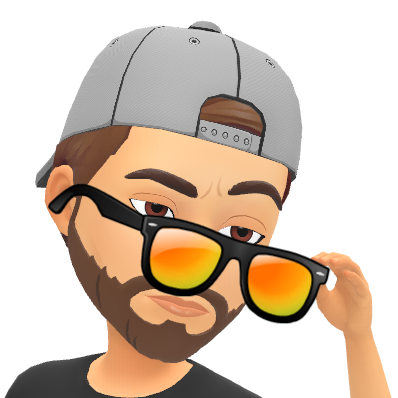 I bring my own personal bias to this of course, as I don't really like filming myself, particularly just as a talking head. In this case, I felt that I had to produce a five minute monologue of my thoughts, so I prepared and put down my thoughts as notes, and then recorded my video. I would have preferred to take my notes and turn them into a polished piece of writing that clearly and concisely expressed my thoughts, rather than umming and ahhing through a video, but that is a matter of personal preference. Flipgrid has brought me out of my comfort zone a bit and that's probably a good thing. I ask students to make videos of themselves all the time, its probably good for me to be put in that situation myself.

The reading once again reminded me of the privilege that I was born into, and the unfair advantages that I have had. I am male. I am white. I am heterosexual. My first language is English. I was born into a middle class family in Canada. I am taller than average. I have a metabolism that allows me to eat whatever I want. I have never had a major health concern. I was considered "smart" in school. As I sit here now, I have trouble identifying even one oppressed group that I would be considered a part of. Even I have a hard time reading this paragraph and not thinking "Man, that guy is probably a real entitled jerk…". I hope that I'm not. I hope that I am a part of the change.
"Immediately upon our births we begin to be socialized by the people we love and trust the most, our families or the adults who are raising us."

– Bobbie Harro
If I am in fact on a trajectory to exit the cycle, the credit would go to my parents. That key element of the cycle, where we inherit our prejudices and our beliefs from those who raise us is one place that change begins. I can't say my parents are perfect. They have their own prejudices and beliefs, some of which I can identify and disagree with, but they have always been globally minded, accepting and generous to everyone whose path they cross. Their resistance to the cycle of socialization gives me the awareness and power to resist it myself.
As teachers we can be that positive change for our students. We can resist the cycle ourselves, and in doing so, show our students that there is a way out. We can show them that we can all be a part of the change in the world.